As the festive season approaches, we in the hospitality industry, are gearing up to provide an unforgettable culinary experience for each of our guests. In this article, we're looking at traditional Christmas desserts from around the world, insightful wine pairings and innovative festive cocktails.
TRADITIONAL CHRISTMAS DESSERTS: A JOURNEY OF FLAVOURS
Of course, you can't beat a classic British pudding, but there is such a diverse and vast range of traditional Christmas desserts from all over the world to get additional inspiration from and complement your menu.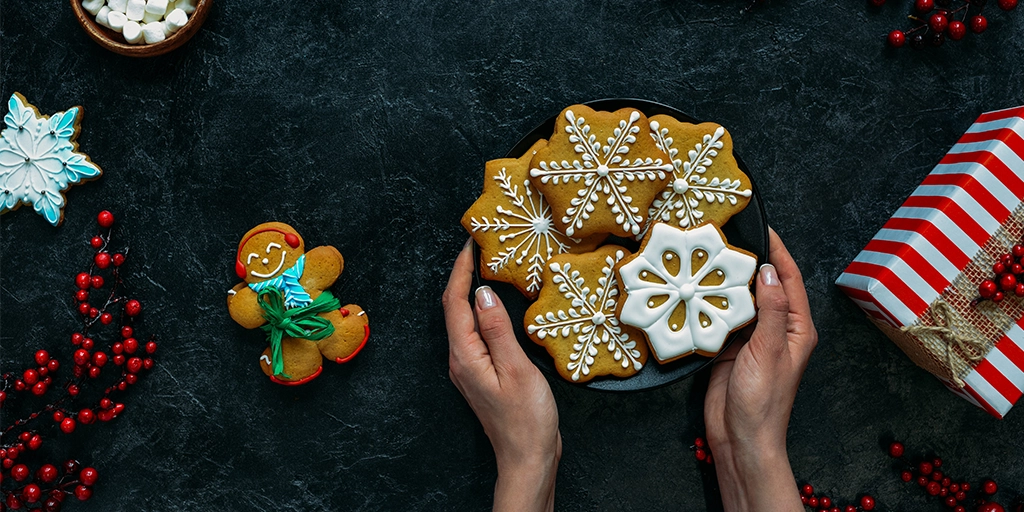 Iced gingerbread biscuits can be found all over Europe during the festive season. Originally from Germany, they were first introduced in Britain when Queen Victoria (who had a German mother) made them part of her personal Christmas celebrations.
In Denmark, Aebleskiver (apple sauce-filled pancakes) are hugely popular; Panettone is a staple in Brazil and Italy. I asked some friends from Spain, France and Portugal what their favourite traditional desserts were, and the common thread seemed to be the Kings' Cake – also known as Twelfth Night Cake – but each had an individual twist.
In Spain, the brioche-like Kings' Cake (or Roscón de Reyes) is made with a hole in the middle and studded with dried fruit and nuts, and it contains a figurine and a singular fava bean. Whoever gets the bean in their slice of cake must then buy it for the following year.
Named the 'Galette des Rois' in France and the 'Bolo Rei' in Portugal, their cake contains a small toy and along with Spain, whoever comes across this is treated like a King for the rest of the day. In most of France, and French-speaking countries like Quebec, Belgium and Luxembourg, the King's cake is made from puff pastry with frangipane.
In the UK we also have a variation of the Kings' Cake: a fruit cake with a bean and a pea inside. In medieval times, whoever found these became King and Queen or Lord and Lady of Misrule. Back then, Twelfth Night was one of the few nights a year where servants were allowed to mix with their masters. Servants would switch roles with their sire and become King by virtue of the coveted bean. Twelfth Night celebrations were, in the UK, a time of much drinking and debauchery and were often featured in Shakespeare's plays.
WINE PAIRINGS: ENHANCING THE FESTIVE FEAST
When it comes to wine pairing, consulting a sommelier or a knowledgeable wine merchant can be really helpful. To perfectly complement the flavours of turkey, you could consider pairing the classic Christmas roast with an oaked Chardonnay or Pinot Noir. It's well known that champagne is a great accompaniment to a retro prawn cocktail starter, but could you try pairing it with a wine from the bordering regions of Alsace-Lorraine to elevate your dish even more? A Gewürztraminer wine, with its notes of lychee, stone fruit, tropical fruits and flowers, looks equally impressive on a menu (especially if you can pronounce it)!
COCKTAILS WITH A FESTIVE TWIST




If you're looking to spice up the alcoholic offerings in your establishment this season, a festive cocktail can add a unique touch to your menu for Christmas parties and nights out. Try tweaking your classic espresso martini with Baileys or add seasonal fruits and herbs to your existing cocktails to create a more sophisticated beverage.
Add a splash of cranberry syrup to your Aperol spritz and top it off with some Christmassy sugared rosemary, blood orange and a Fairway Assured cinnamon stick to really get your customers into the festive spirit.
THE RISE OF THE SOBER




One way to get the edge over your competitors this Christmas is to cater to those looking for non-alcoholic drinks. Offering low/no alcohol beverages will help your business appeal to a wider range of people, meaning that your festive season is as profitable as possible. People don't drink for a number of reasons: they may be driving, pregnant or on medication that limits their alcohol intake.
Sobriety is on the rise; non-alcoholic bars are popping up all over the UK. Functional drinks (which offer more than just hydration) and drinks containing nootropics (smart drugs) like CBD and adaptogens found in kombucha are set to be the fastest-growing subgroup in the beverage market.
I recently spoke with Kevin Gillespie – owner of the newly opened Functional Drinks Club in Otley, West Yorkshire – about what he recommends for non-alcoholic festive pairings. Kevin said:
"For Christmas dinner, choose a non-alcoholic wine from a Scottish Winery called Cairn O Muir. They are hands down one of the best non-alcoholic winemakers in the UK today and they win loads of awards. Choose the elderflower for the white wine drinkers and elderberry for the red wine drinkers.".
These drinks (along with the alcoholic wines you offer) could be dressed up by sugaring the glass and adding a Fairway frosted glacé cherry and a sprig of rosemary (like in the photo).
When offering other teetotal options, a non-alcoholic mulled cider can be a fantastic choice. To make your own, simply infuse warm apple juice with Fairway Assured Cinnamon Sticks, a whole star anise, fennel seeds and black pepper. I made this for a yoga supper club last Christmas and it went down a treat.
As Christmas steadily approaches, chefs and restaurant owners have a tremendous opportunity to create memorable experiences through the culinary offerings we give our guests. By carefully curating wine pairings, crafting cocktails, incorporating non-alcoholic options and exploring creative dessert options, you can ensure that your Christmas menu is the one to stand out. Embrace the rich diversity of flavours and traditions associated with the festive season, bringing not only joy to your diners but also benefiting your own profit and reputation. Your creativity and attention to detail can make this Christmas a truly unforgettable one for all those who visit your establishment.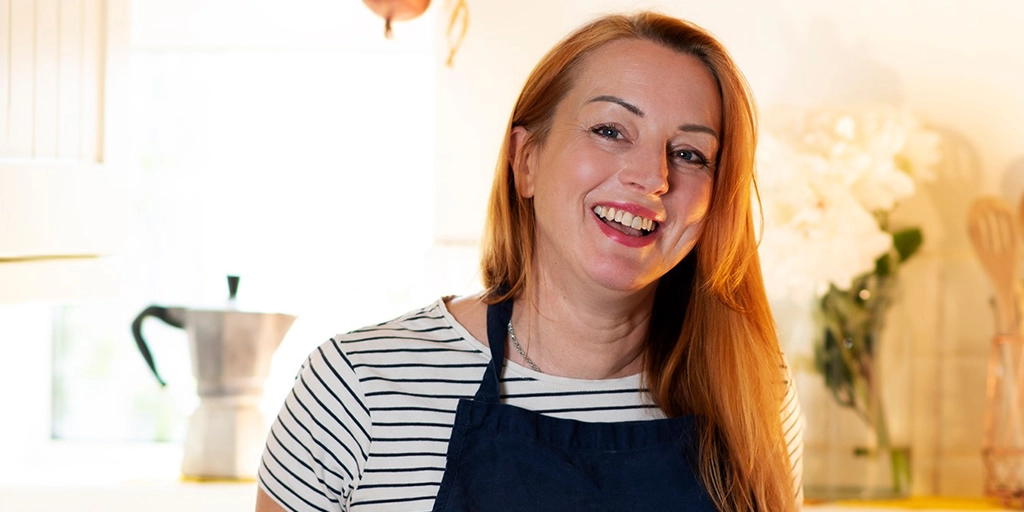 Kirsty Brown is a freelance, private chef and writer. Currently, the executive chef for an independent nursery chain and forest school, The Railway Children. Kirsty also runs her own pop-ups, supper clubs, cooking classes and micro-bakery, specialising in sourdough and global cuisine. Kirsty previously owned the acclaimed French-Yorkshire street food van, café and event company, Très Bon Raymond.